Patterson Avenue Tool Co. Inc.
was founded 31 years ago by three boyhood friends, who grew up on the same street in Chicago, Illinois. Their mission was to create and market new innovative tools for use in the home improvement and construction industry.
"I was looking for a way to raise the cabinet close to the desired position, still carry the weight, yet allow for fine tuning," said Jim Clarke, inventor of the the T-JAK® work support tools. The unique feature of Jim's T-JAK® is the quick/tilt adjustment knob, which allows for quick positioning, while carrying the weight, and then fine tuning by turning the knob"
"You can say that the T-JAK® is a fine example of a Green tool. It's purpose is to eliminate the waste caused by using 2x4s and ledger boards to support cabinets, drywall and other objects. With the many thousands of tools in use today, I would say that the number of trees saved by using the T-JAK® is substantial enough for it to be considered an environmentally friendly tool.
All T-JAK® tools are powder-coated with bright orange paint, and the individual pipe sections are very nicely finished. There are no sharp burrs, and the pieces assemble and disassemble quickly, forming an almost unlimited array of different application possibilities.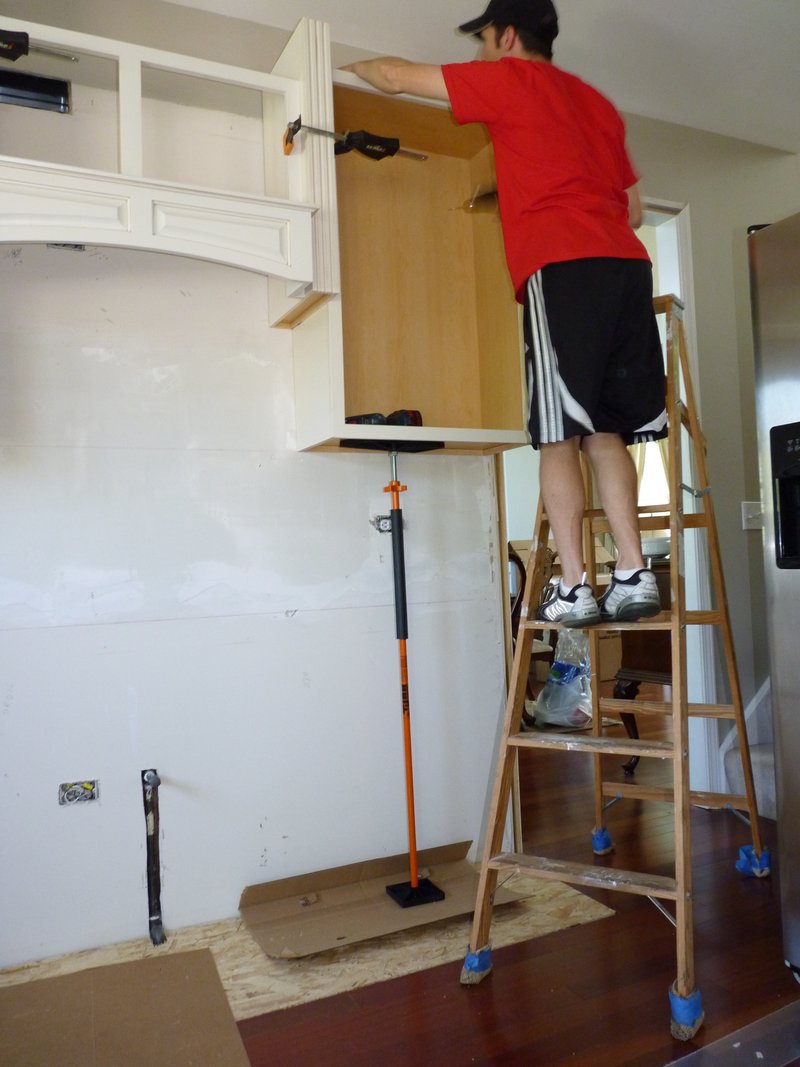 Jim says "Even after 20 years manufacturing the T-JAK®, I still enjoy hearing about the wide range of job applications that the T-JAK® is used for. We have sold to NASA, USAF, Daimler Chrysler, Country Coach, schools, hospitals, and boat builders in Seattle, WA."
"The T-Jak® becomes your hard working helper with muscles "
Do-it-yourselfers and professional remodelers rave about this handy tool !!